2012
12.31
Service Innovation Corner team thanks everyone for the successful year 2012!
SINCO 2012 seminar with the theme of "collaboration and concretizing" gathered 110 service design practitioners, utilizers and academics at Rovaniemi during November 22nd and 23th. During the Research Day on September 21st directed by professor Satu Miettinen, forty post- or undergraduate students and researchers  raised many interesting and timely questions on current research and development of service design field. Topics included common language of service design, the "curse" of methods and the need for getting further from clinical system design to handling emotions of both the customer and customer servant.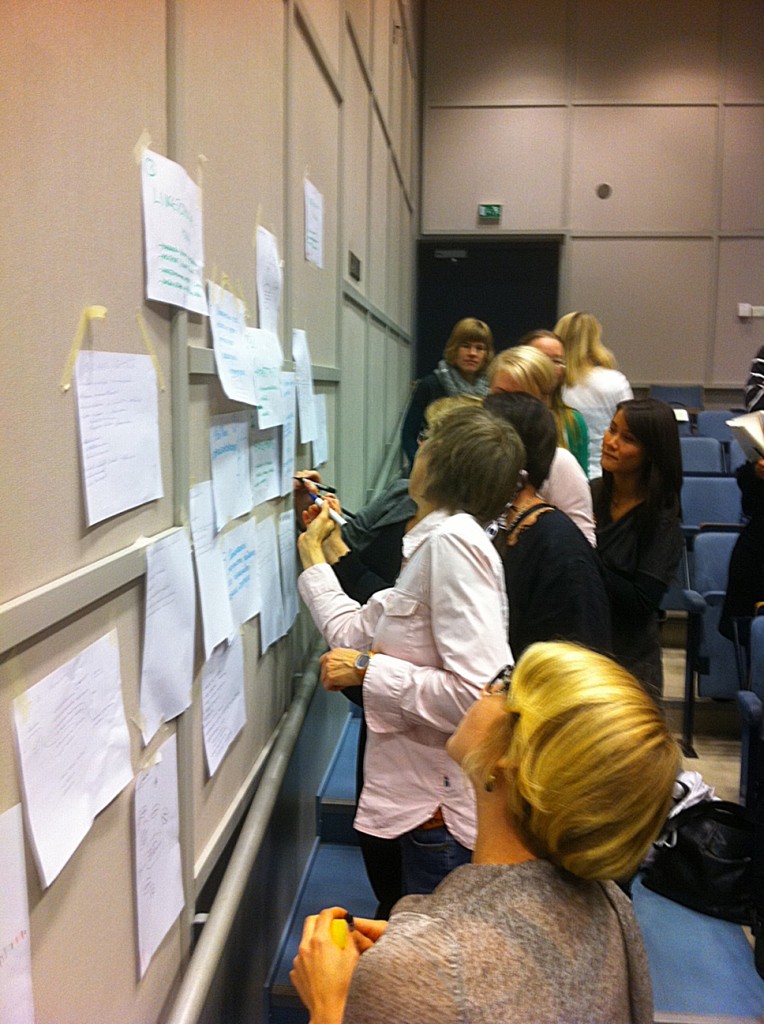 During the Action day forty of the participants took part in the hands-on – "doing not talking" – workshop facilitated by Adam Lawrence and Markus Hormess (Work Play Experiences) at the Revontuli shopping centre. At the same time the rest of the seminar participants got a versatile introduction on different aspects on service design, collaboration and concretizing.
SINCO's to-go-stage together with fixed simulations and other fun experimentations of the science center Pilke were in participants' use during thursday evenings' networking event.  NokiaBridge program attendees also presented their service design cases with posters and SINCO simulations.
The Reflection day began with Adam's and Markus' reviewing of the working process of Thursday's workshop. Through introducing  the Global Service Jam they generalized to Jam-based efficient and collaborative working practice in service design. Hands-on Jam approach was accompanied by Reima Rönnholm (Palmu Inc) in his presentation to overcome restrictions of silos in organisations. He also emphasized the importance of going frontstage early with prototypes and not being afraid of errors.
The book Service Design with Theory, edited by Satu Miettinen was also published in the seminar. View the main themes of the book (slideshare). Among the 20 articles the book contains the article "Agile Techniques in Service Prototyping" which introduces the key methods and approaches developed in SINCO projects. Later on, during April 2013, a more detailed guidebook about servicescape simulation and other technology-aided prototyping methods will be published on these web pages.
With the pleasant and encouraging memories of SINCO 2012 we wish you a happy new year 2013!
On behalf of the entire SINCO team,
Simo Rontti, Project manager